Young activists working to improve their communities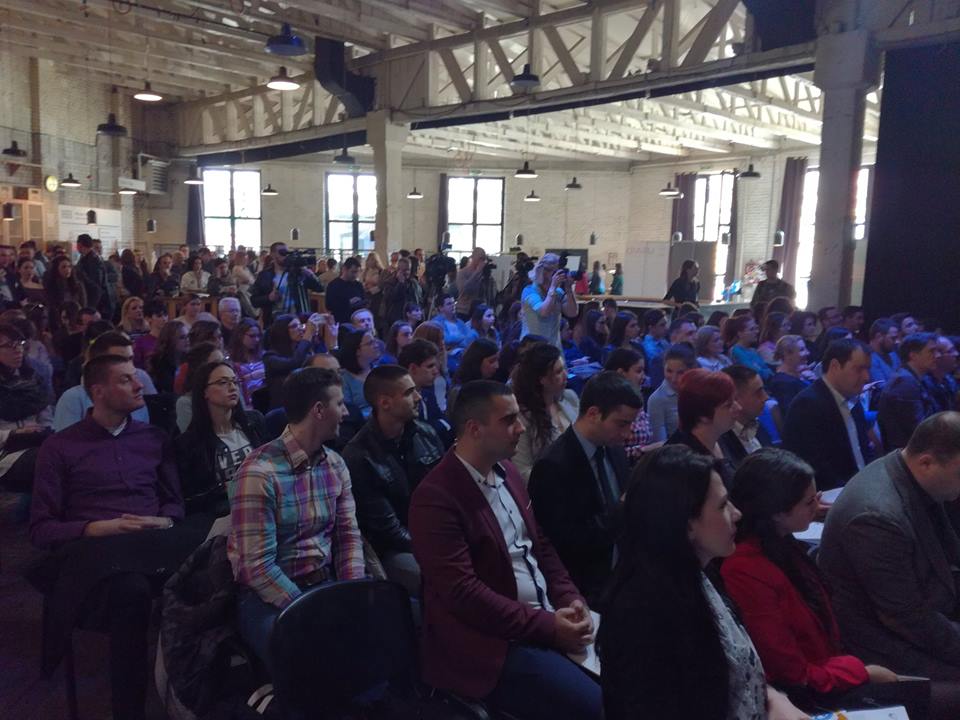 Conference
Belgrade - The Ana and Vlade Divac Foundation, with the support of US government agency USAID, marked the completion of the "Divac Youth Fund' conference entitled "The Young Ask Themselves" on 17 March 2017. This project has enabled young people to represent the start of local resources as well as the participation of young people in the development of local politics.
Speaking at the conference, Director of the USAID Mission Azza El-Abd said that young people are a priority in the development of activities USAID worldwide. "In Serbia, as well as in a number of countries where USAID works, young people are faced with great challenges. The project such as the Divac Youth Fund helps young people to cope with these challenges and provide proof that young people are a large and often vacant resource of their communities. "
This project is based on a partnership of local businesses, municipalities and individuals and their joint work on established local problems, development of solutions and the financing of local activities. Almost 60 percent of the project was financed by cash and non-cash means of different actors.
Since 2013, more than 10,000 young people participated in these activities and cooperated with 11 municipalities (Arandjelovac, Blace, Kanjiža, Lazarevac, Obrenovac, Prijepolje, Vladičin Han, Vlasotince, and Vršac) in many local activities. They included the renovation of more than 300 school playgrounds, scientific school workshops, sports halls, open sports fields and other activities that are focused on culture, sports, education and activism.
With pride we look at what the young people are able to do when they are given a little encouragement and support. Progressing in their lives, they are changing the lives of the whole community, "said President of the Management Board of the Foundation Divac, Ana Divac. The Foundation will continue to support youth organizations to ensure the sustainability of the activism of these organizations at the local level.
For more information, contact with Anica Divac, manager for communications at the Foundation Ana and Vlade Divac on: [email protected], +381 (60) 310 33 56