With the support of the "Inditex" company.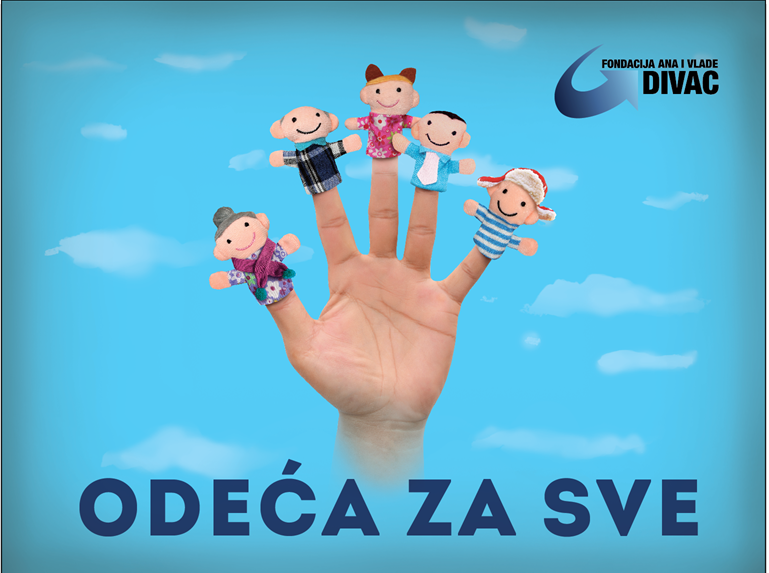 Foundation "Ana and Vlade Divac" has organized since the beginning of 2017. The action "Clothes for all" is implemented with the support of the company "Inditex" in institutions more municipalities in Serbia.
Representatives of the Foundation II Humanitarian Center for Integration and Tolerance (HCIT) In Subotica as well as members of the City Council in charge of education and social affairs and health, Natasa Aleksic and Elijah Djukanovic with the support of the company "Inditex" made kids from the Home for children with disabilities "Kolevka", as well as wards Primary and secondary school "Zarko Zrenjanin" packets wardrobe and shoes.
Elijah Djukanovic, on this occasion, pointed out that the City of Subotica with this action continues cooperation with the Foundation "Ana and Vlade Divac".
In the previous cooperation with the Foundation implemented several projects in Subotica: expanded the capacity of the Public Kitchen of Red Cross Subotica and donated the equipment for disaster response, and have organized and educational training for members of the local staff for emergency situations.
In addition to direct humanitarian assistance to refugees and migrants, Ana and Vlade Divac Foundation, in cooperation with local partner HCIT infection from Subotica provides support and local communities affected by the refugee crisis in order to strengthen their capacities.
In the context of actions Clothing for all assigned to the dressing room and the Society for Support to PDDs Zemun, donated new clothing and footwear users supported housing Association for Promoting Inclusion.
Friends of the Association have sewing machines which are engaged by their users, however, will be able to restate certain things and distribution to their members.
PDDs the Association of parents of children and persons with disabilities who cares for social activism and linking local communities.