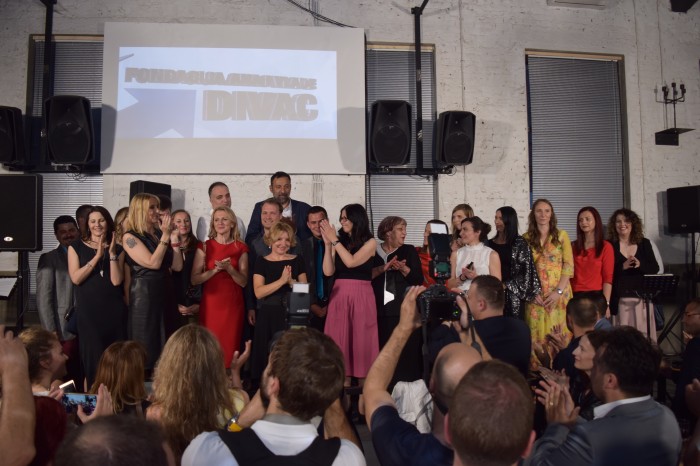 Belgrade, May 17th. Foundation Ana and Vlade Divac celebrated 11 years of their work at the Fabrika club. Thanks to the support of over 20,000 individuals, 30 companies, 25 municipalities and 18 international partners, the Foundation helped over 44,000 people in 2017 with a total value of $ 3.1 million.
Although we currently live in America, we are always part of the Foundation. Many friends of the Foundation live on other continents, in fact, they are frequently our biggest donors, said Ana Divac, one of the founders of the Foundation, adding that this was the result of the commitment of a large number of people and all partners who together invested energy and love in each project.
With the help of partners in the past year, the Foundation has provided a new home for 15 families. In the construction of nine facilities throughout Serbia, $ 1,100,100 were invested and in this way 1,500 migrants received dignified living conditions. Seven municipalities affected by the refugee crisis have received emergency equipment.
I thank you on behalf of the 44,000 people whom we improved life, said Ana Koeshall, director, showing the results of the Ana and Vlade Divac Foundation.
Employment, especially for youth, is still one of the biggest challenges in Serbia. Through various creative models, 105 families have begun, developed or renewed their own work or agricultural production. Also, for seven socially responsible companies, financial support for business improvement was provided. Together with partners, the Foundation has also renovated 17 kindergartens, schools and sports fields.
My mission is always the same, no matter where I am, and that is to help my people. I love the whole world, but I belong to this country. Also, the mission of the Foundation is that, despite the difficult historical moments that Serbia and the region have passed, we are connecting people about the same values regardless of their nationality, race, religion, said one of the founders of the Foundation, Vlade Divac.
For the third time, the Divac Foundation awarded a remarkable contribution to the development of philanthropy in Serbia. This year the prestigious award was given to Desko Nikitović, a great benefactor and former Serbian consul in America and his wife Ryann Whalen for outstanding merit and contribution to improving the living conditions of the most vulnerable citizens of Serbia.
The ceremony at the Fabrika club was attended by more than 300 guests, among which a large number of partners of the Ana and Vlade Divac Foundation, donors, public figures, representatives of international institutions in Serbia, embassies, etc.