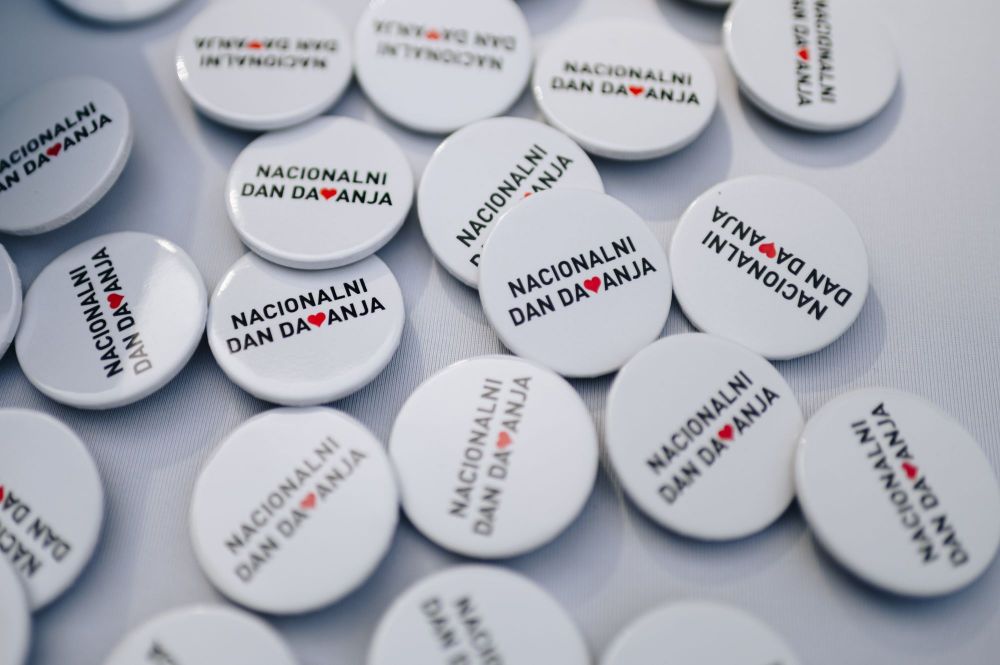 Serbia's charitable giving skyrockets on the Charities Aid Foundation (CAF) World Giving Index, jumping to 48th place in 2021 from 129th in 2018. Since the introduction of the World Giving Index in 2010, Serbia has consistently scored among the lowest scoring countries in the world. In 2018, with support from USAID, Coalition for Giving, lead by Ana and Vlade Divac Foundation, has introduced the Framework for Giving project, which in the previous four years consistently worked on promoting philanthropy and creating more favourable ecosystem for giving which is enabling and inspiring increased number of people and companies to do good and donate more.
As a reminder, according to Catalyst Balkans' report published in May this year, in 2020, citizens and companies in Serbia donated over 90 million Euros for the common good, which is 2.7 times more than in 2019, showing that giving was even greater when Serbia was faced with the difficult circumstances of the COVID-19 pandemic.
The World Giving Index 2021 includes the results of the interviews with 1.6 million individuals across the globe since 2009, and all the fieldwork has been done by the market research firm Gallup as part of its World Poll initiative. While many of the countries which have consistently featured in the Top 10 have fallen far down the rankings in this year's report, this long running study is giving us an opportunity to look at how a new global crisis COVID-19 has impacted giving around the world.
Among the top five the most charitable nations in 2021 report are Indonesia, Kenya, Nigeria, Myanmar and Australia.
In Serbia in 2020, the Coalition for Giving organized many activities that promoted giving and resource mobilization, including the online Philanthropy Festival that engaged 170,000 citizens online and promotion of crowdfunding platform www.donacije.rs that enabled local nonprofits to raise funds in order to respond to local needs during the pandemic.
Philanthropic advocates in our country are committed to helping Serbia to continue climbing the rankings by raising enthusiasm for giving through targeted campaigns and working with authorities to introduce further tax incentives and create more favourable environment for increased giving.
The Framework for Giving project is implemented by the Coalition for Giving, led by the Ana and Vlade Divac Foundation, and funded by the United States Agency for International Development (USAID). Other members of the Coalition are the Trag Foundation, Catalyst Balkans, SMART Kolektiv, the Serbian Philanthropy Forum, the Responsible Business Forum, and the Serbian Chamber of Commerce and Industry.
For the full Giving World Index 2021 Report, please visit https://www.cafonline.org/about-us/publications/2021-publications/caf-world-giving-index-2021