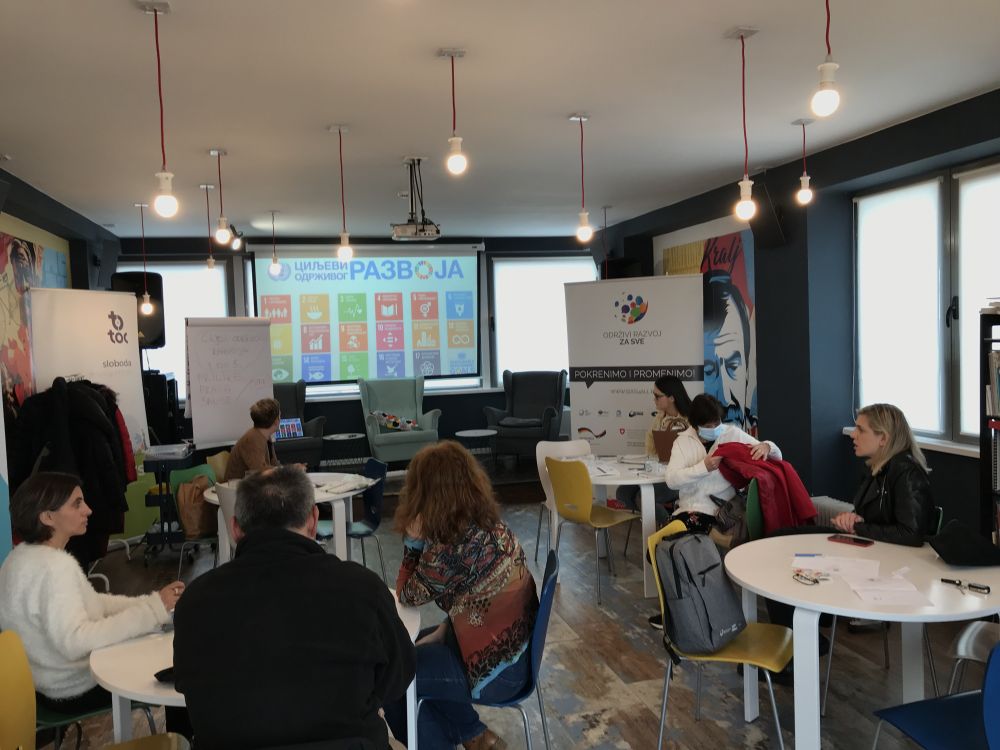 On December 3 and 4 in Zajecar, the Social pillar of the "SDGs for All" Platform, managed by the Ana and Vlade Divac Foundation and the Center for Democracy Foundation, organized the training titled "Reporting on Sustainable Development Goals 1 to 5", for local media and CSOs from Zaječar.
The training gathered the representatives of local media and CSOs, including Zajecar online, Magnum Radio, Za Media, TV Istok, and CSOs the Association "Rime", the Centre for Pregnant Women, Parents and Kids "TRK", the Association for the Support to the People with Cerebral Palsy and Polio and Timok Youth Centre,
Training started on December 3, on the occasion of the International Day of persons with disabilities. with presentations of local campaigns that CSOs, involved in the work of the Platform in Zajecar, Association Rime, and the Association for the Support to the People with Cerebral Palsy and Polio, will carry out during December 2021 and January 2022.
During the working part of the training, the participating media and CSOs were presented with an overview of the 2030 Agenda and were offered examples of reporting on topics covering the first five SDGs. The training was delivered by Jovana Gligorijevic, a well-known journalist and editor of the weekly "Vreme". What are the goals of sustainable development, social differences, how to report on poverty, what do we talk about when we talk about education and why is there inequality in language were just some of the topics of the training.
Training for local media will be organized in Apatin during spring 2022.