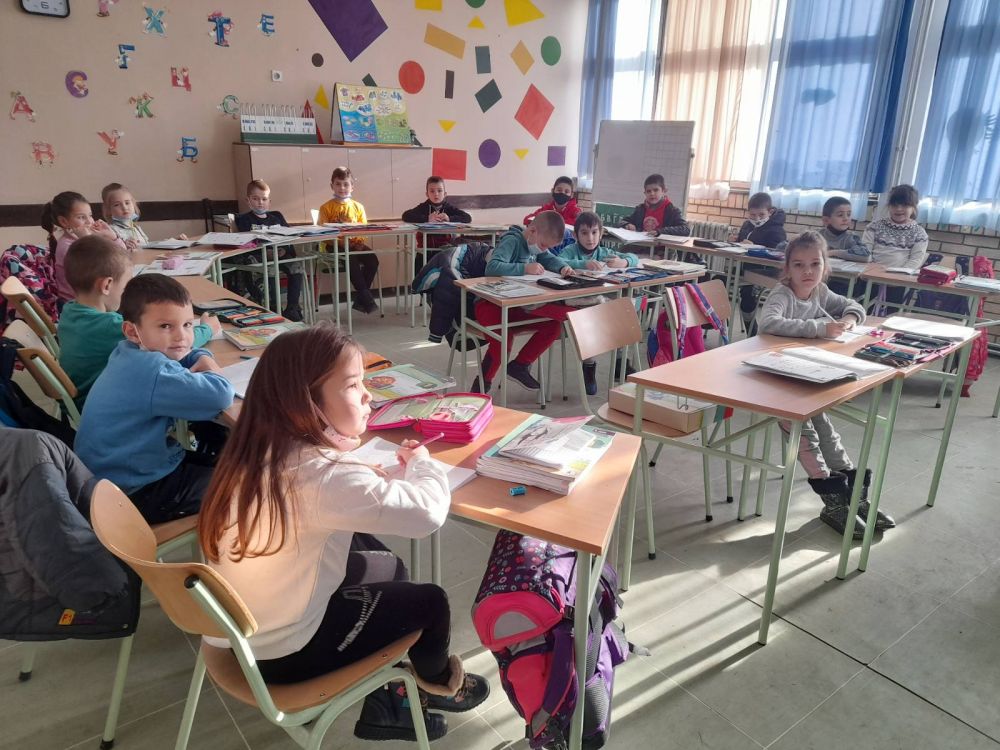 Education and personal development of pupils in the countryside are significantly hampered due to poor conditions within those schools. Pupils use unsafe and broken furniture, old boards and non-functional equipment, and many of them go to schools which have damaged walls or collapsed roofs. Our goal is for children in the countryside to have the best possible conditions for education, similar to those in cities.
Divac Foundation, together with Latter-day Saint Charities, invests in the renovation, mostly of schools in the countryside, in order to significantly improve the quality of teaching. During 2021, we supported a total of five schools from: Nis, Vranje (Vrtogos), (Orasac) Prijepolje, Drajinac (Svrljig) and Madjere (Razanj).
Support to schools includes the reconstruction of facilities, which are in a non-functional condition, but also donations in the form of school equipment. Most often, children need chairs, benches, tables, desks, but also books and sports equipment. Many educational institutions were caught unprepared by the winter conditions, so we helped the school from Prijepolje to replace wood stoves, that are more than 50 years old with new ones. The Divac Foundation, together with its partner schools, donates interactive work equipment, such as laptops, computers, projectors, printers and modern whiteboards. All supported schools also received a package of new and useful books covering various scientific topics of interest to students.
The total value of all donations is RSD 1,508,738.00 and we are particularly pleased that this means that we have managed to provide better conditions for 80 children in countryside schools, as well as for 30 students from the special school Bubanj from Nis.
"The donation of the projector made it possible to have modern learning equipment so that we can teach using video lessons, presentations and audio materials. The whiteboard is very helpful because students could no longer read well from the old one, and the new furniture helped create proper conditions for lectures. Students are also very pleased with the new creative books they have received and they read them everyday. Now, our classroom is equipped as classrooms in large city schools, thank you," said the headmistress of the school from Razanj, Dragana Zivanovic.
Everyday efforts to invest in education are more than justified. Formal training is impossible if we lack chalk, markers and writing boards, as well as chairs. Latter-day Saint Charities is a longtime donor of the Divac Foundation, with whose support we help the most vulnerable residents of Serbia, especially in remote rural areas of the country.
We end the year by successfully summarizing all donations, and we enter the new year ready to continue our humanitarian work.