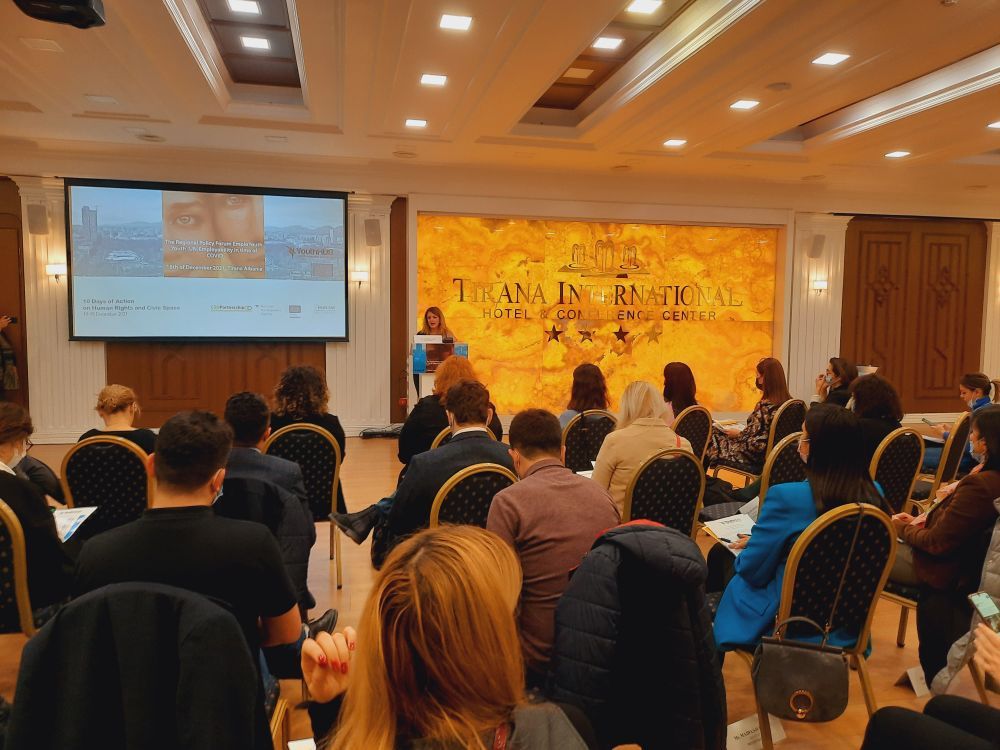 One in four young people in Serbia is at risk of poverty, and the percentage of young people who are neither employed nor members of the education system (so-called NEET category) has slightly increased in the last five years. Young people are not represented in executive power, and the number of those embarking on the path of entrepreneurship has not gone up either, while young men are still in a somewhat more favorable position than women.
This is part of the data from the latest "Youth Participation Index for 2020" (Youth Participation Index), which the Youth Hub of the Western Balkans and Turkey has published for the fifth year in a row, as well as monitored the level of political, economic and social participation of young people in Albania, Montenegro, North Macedonia, Serbia and Turkey. The Youth Participation Index is the only document that combines relevant data on the position of the population from 15 to 30 years of age and compares them with each other and in relation to the countries of the European Union.
The Ana and Vlade Divac Foundation, presented the report today at a working breakfast for journalists. The Foundation, on behalf of Serbia, is the founder of the Youth Hub of the Western Balkans and Turkey.
Snezana Zugic, Assistant Minister at the Ministry of Sports and Youth, attended the meeting and said that the Ministry has been working on a new Strategy for Youth and that it has many projects to support the employment of young people from sensitive categories. Youth support will also be increased by the Ministry of Labor, Employment, Veteran and Social Affairs, on behalf of which Milica Janackovic spoke and announced that during this year the Ministry will start working on the European program "Youth Guarantee", which also aims to reach young people in the mentioned NEET category.
The Youth Hub of the Western Balkans and Turkey is a network of youth organizations from five countries of this region whose work and activities are financed by the European Union to prepare the ground for greater participation of young people in public life, primarily in its political and economic aspects, in order to approximate the level of participation and influence that young people in Europe have in their countries.
Besides monitoring and publishing official youth data, this network focuses on how to specifically support young people in particularly sensitive categories, such as young people in rural areas, from poor families, young people with disabilities, etc. That is why today, during the working breakfast, 10 new models that will help employ young people were presented. The models will be run in 10 cities by social enterprises or civil society organizations with the support of this Network.
In Belgrade, Pancevo, Nis, Pozega, Novi Sad, Leskovac, Arilje and Becej, local associations and social enterprises will provide an opportunity for young people to acquire new skills that will raise their employability and thus open some better opportunities for the future. Young farmers in Nis will receive help from colleagues from the social enterprise, young women from the area of Arilje will receive IT training, young people from extremely vulnerable categories in Becej will receive support in job search, Roma students and students from southern Serbia will also have the opportunity for additional education.
Representatives of local associations that will pilot these 10 models signed cooperation agreements with the Ana and Vlade Divac Foundation yesterday.
Bojana Jevtovic, project manager of the Youth Hub, stressed that in all the five countries, young people have much more disadvantageous future prospects than their peers in European countries, and that the biggest problem is the unchanged number of young people in the NEET category. "When you are not in the school system, nor employed, when you are not part of any informal education or retraining, and you are young, you are at substantial risk of not catching up with the generation and permanently lagging behind. Although all five countries have some activities aimed at this sensitive group, there are unfortunately no major positive developments, and that is what we will work on the most", Bojana said.
Organizations that will pilot the new models of support for young people from sensitive categories are: Association for Local Development Kamenica from Nis, Forca from Požega, Association for Affirmation of Culture from Belgrade, Proaktiv from Nis, Team 42 from Leskovac, Ružica from Arilje, Novi Sad Educational Center, SYNCHRO from Pancevo, Educational Impulse from Becej and Roma Student Association.
About the project Youth Hub of the Western Balkans and Turkey: This is a network of 20 youth organizations from Albania, Montenegro, North Macedonia, Serbia and Turkey, which, with the support of the European Union, has been operating since 2016. The Hub has been recognized for its unique method of measuring youth participation in political, economic and social life in these five countries and has been publishing the participation reports for five years now. In addition, the hub runs concrete youth support projects in the NEET category in all these countries. The implementation of 47 youth support projects in these countries is under way. For reports on the Youth Participation Index, visit www.youthwbt.eu