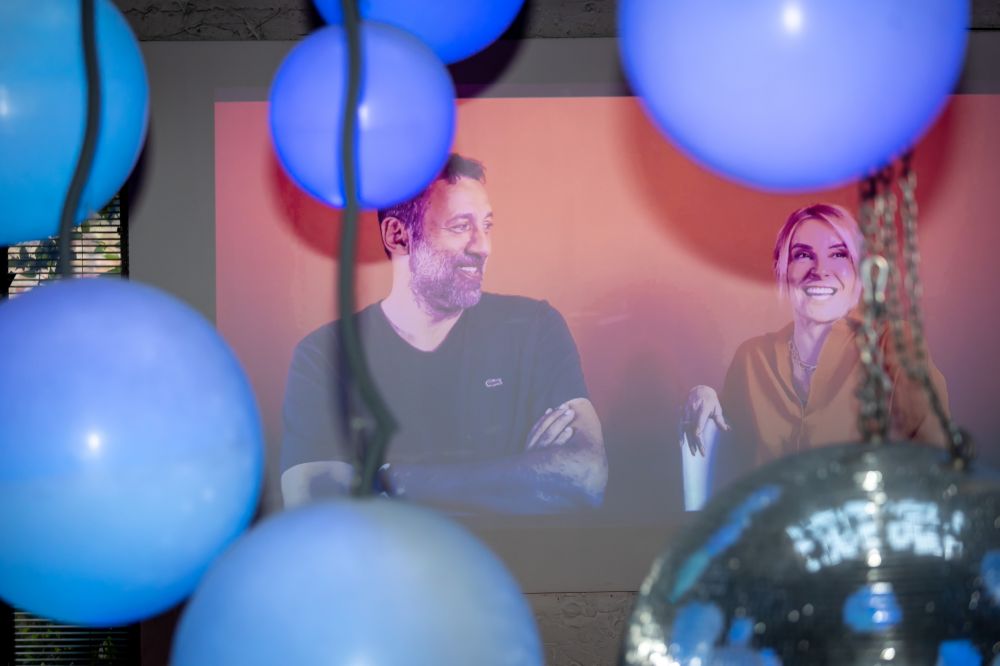 Thanks to the support of 800,000 individuals, 775 companies and 130 organizations, the Ana and Vlade Divac Foundation has earmarked more than USD 25 million over the past 15 years for assistance to the citizens of Serbia.
We have supported more than one million people through various humanitarian and development projects, with focus on helping refugees and displaced persons, supporting farmers, youth projects and economic empowerment of the most vulnerable groups. The Foundation has also been committed to the promotion of gender equality, as well as to the strategic development of philanthropy and fostering of a culture of giving, in line with our mission of equal and tolerant society.
"This is the result of the commitment of a great number of people with whom we invest energy and love in every project. I am happy and proud that we have supported more than a million people together so far. Through the Foundation's work, I have met many wonderful people who, with their generosity, change the lives of people around them and inspire me and all of us in the Foundation," Ana Divac, founder and president of the Foundation's Management Board said.
Thanks to the growth in the number of donors and partners, over the past 15 years we have provided 770 housing solutions for refugees and displaced persons, and vulnerable families throughout Serbia, providing new homes for more than 3,000 people. We are particularly proud of the bridge over the Banjska River that was built, a bridge that has changed the lives of 500 inhabitants living in seven villages of Kuršumlijska Banja.
In addition, the Foundation is continuously investing in the improvement of the healthcare system in Serbia, and 26 healthcare facilities have been reconstructed and equipped over the past decade. We have completely renovated and equipped the daily healthcare center for cancer patients in Kruševac, and we have not forgotten our citizens in Kosovo and Metohija - help has reached the hospital in Kosovska Mitrovica, which received a state-of-the-art biochemical analyzer.
"My mission is always the same, and that is to help as many people as possible. This is possible only with the support of all those who have become part of our team over the past 15 years. We are proud for having an increasing number of donors and partners every year, which shows that we have proven ourselves trustworthy and that we share the same values," Vlade Divac, Foundation's founder highlighted.
Following our mission of continuous improvement of the conditions for high-quality growing up of children and young people, the Foundation reconstructed and equipped 285 educational institutions and awarded 557 student scholarships. Together with a group of expat donors, we supported more than 1,000 students of the non-profit school for retraining people for jobs in IT sector, and 624 of them have found jobs or internships in the IT field.
Since the inception, we have been working to improve society in Serbia through the improvement of the quality of life of the most vulnerable social groups: through economic empowerment and promoting employment. 1,309 agricultural homesteads and small businesses received support and financial assistance, enabling them to start or improve their business operations, and nearly 700 civil society organizations were supported through various development projects.
"I would like to thank all partners in the country and abroad, the media and donors for trust and support you have been giving us for 15 years," director Ana Koeshall said, presenting the results of the Ana and Vlade Divac Foundation's work.
For the fifth time, the Divac Foundation gave the award for outstanding contribution to the development of philanthropy in Serbia. This year, this prestigious award was posthumously awarded to Aleksandra Vesić for decades of contributions to philanthropy and civil society development in Serbia.
More than 200 guests attended the anniversary celebration, including a great number of partners, donors, public figures, representatives of state and international institutions in Serbia, embassies and other associates of the Ana and Vlade Divac Foundation.