"Spare Some Change. You Can Too!" the joint initiative with the Nikola Tesla Airport has so far raised 700,000 dinars.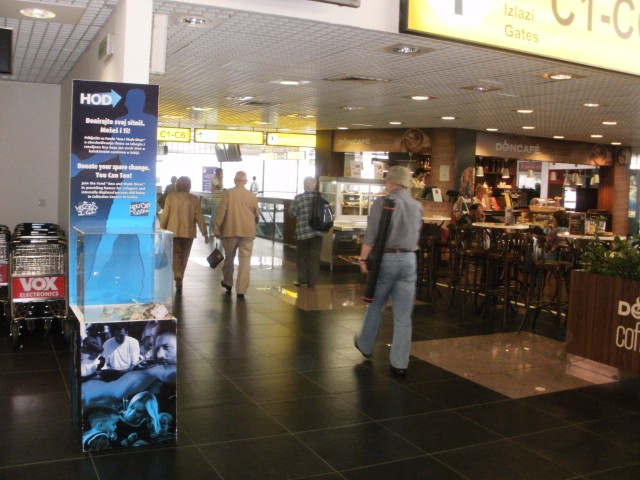 The initiative of the Foundation Ana and Vlade Divac in cooperation with the Nikola Tesla Airporthas raised over 700,000 dinars from donations by visitors at the airport.
All funds raised have been fully used to solve the housing problems of refugees and internally displaced persons still living in collective centers throughout Serbia.
Visitors at the Airport can still drop their donation money into three specially designated donation boxes and thus get involved in the humanitarian initiative "Spare Some Change. You Can Too!".
Besides donation boxes there are specially designed souvenirs of the Ana and Vlade Divac Foundation (HOD) on sale at the Hudson News shop at the airport; by purchasing any of these souvenirs visitors additionally contribute to the cause of the initiative "You Can Too". The range of souvenirs includes mugs, fridge magnets and place mats and coasters.
"We are extremely pleased that passengers and visitors at the airport have responded so nicely to our joint efforts and thus showed not only compassion but awareness of the fact that one small gesture may bring great improvements to the lives of refugees and internally displaced people. Our cooperation with Nikola Tesla Airport has been successful for the second year in a row; with joint efforts we persevere to animate as many visitors at the airport as possible and get them involved in the initiative "You Can Too". In my opinion it is extremely important to keep reminding ourselves all the time that there are some people around us who are poor and homeless and that our donations no matter how small would make a huge difference for them", said Snežana Divac President of the Foundation Ana and Vlade Divac (HOD).