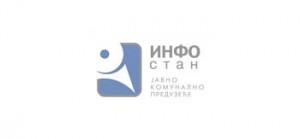 "Ana and Vlade Divac" Foundation's and public utilities company's "Infostan" action "Let's all help" is for now supported by 11 thousand Belgrade households gathering more than 3.8 million dinars for construction of the building for social living in protected conditions on the territory of Belgrade city.
"Ana and Vlade Divac" Foundation and PUC "Infostan" began mutual cooperation in January with the aim to gather funds to help the most vulnerable. Citizens of Belgrade received the a payment slip of the "Ana and Vlade Divac" by which they can join the action by donating an arbitrary amount of money with Infostan bill for January.
"Let's all help "action is still going on and all the goodwill people still have a chance to join the action and by doing that do a great work.
Funds raisedin this year's campaign "Let's all help 'are intended for the construction of buildings for social housing which will provide housing for 20 of the most vulnerable displaced and refugee families in collective centers in Belgrade. Thanks to the support of the citizens, as for now 491 families throughout Serbia were taken care of. The action "Let's all help" beside PUC "Infostan" was also supported by the Belgrade City Assembly.