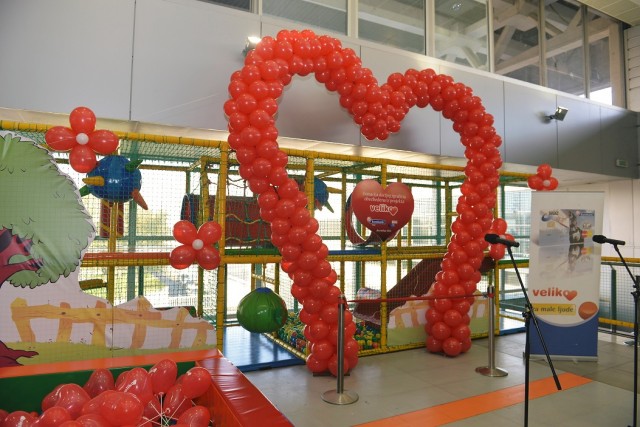 When travelling, we rarely find a place that feels like home. The Big Heart has endeavoured to provide little passengers with a place at Nikola Tesla Airport that makes them feel as if in their room.

"Guided by an idea that the world is like a children's game, we wished that page to reflect the Big Heart spirit and use this positive example to point to the importance of such projects. In four years of the project, 8,000 children have become part of the Big Heart, which has renovated the anniversary 20th playground. I would like to thank the Ana and Vlade Divac Foundation and Nikola Tesla Airport on cooperation and good intentions of doing the best we can for the community where we operate," underlined Nataša Strugarević, a member of the Executive Board of Eurobank.

"We are happy that our youngest and dearest passengers now can spend time at the airport enjoying the creative playground, which has largely contributed to our offer," – said Executive Director of Nikola Tesla Airport Violeta Jovanović.

"The opening of another children's playground confirms the execution of our mission, aimed at safe and creative growing up of children and their socialising via playing and learning," noted Ana Divac, the founder of the "Ana and Vlade Divac" Foundation.

The card with a big heart – "Big Heart" MasterCard card – is used as any standard credit card, but its ultimate purpose is to improve the conditions for more carefree growing up of children in Serbia. Retail clients who opt for this unique credit card bear no additional costs, while contributing to the important humanitarian cause of supporting the reconstruction of playgrounds and introduction of libraries in pre-school institutions. Upon each transaction, including purchases and cash withdrawals, Eurobank allocates its card revenues to the "Ana and Vlade Divac" Foundation for the reconstruction of children's kindergartens and equipping libraries.