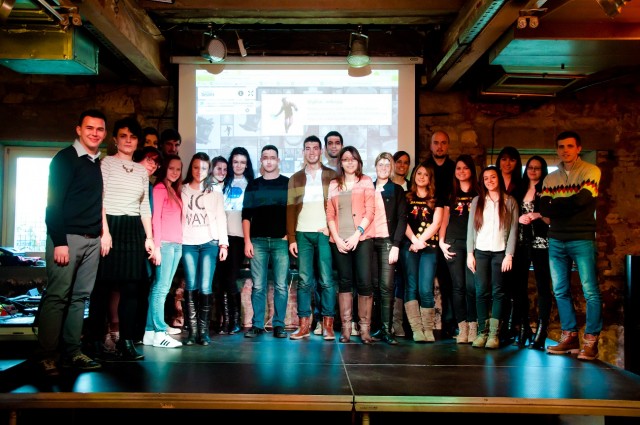 Ana & Vlade Divac Foundation organised the Day of Digital Activism on Friday, January 24th 2014 in CC Grad, with the support of Open Society Foundation - Serbia. This one-day event was organised with the aim of presenting examples of good practice and supporting the widest range of organisations and young people to learn more about the possibilities of using new media in activism. The central topics of the event, discussed by the representatives of youth organisations and activists, were the impact of digital activism on youth and success stories.
The topic of digital activism was presented by Snezana Bačlija Knoch, manager of the Youth in Action programme, John Tripunović, PhD candidate at the Faculty of Political Science, Nikola Jovanovic, blogger and entrepreneur, Ilir Gashi, activists, and Milan Maglov author of the website Daily dose of creativity and Client Service Manager.
On this occasion, representatives of youth organisations from Krusevac, Nis, Pirot, Raska, Irig, Sombor, Novi Sad, Belgrade and Aleksinac presented 15 projects implemented within the call for the youth project proposals "Healthy Internet", aimed at promotion of health and healthy lifestyles among young people who use new technologies.
These include free online psychological counseling for students, "Let's talk about it", festival ofshort films on the prevention of unwanted adolescent pregnancies done by highschool pupils, "Tik Tak Fest", an electronic brochure "My sweet life companion" with stories of young people's lives with diabetes and other.
"Hello internet", supported by the Foundation for Open Society Serbia, is Ana &Vlade Divac Foundation 4th call for youth projects proposals, implemented within the programme "Realy important". During the last 14 months, a total of 50 youth projects in 23 towns in Serbia were supported within this programme.