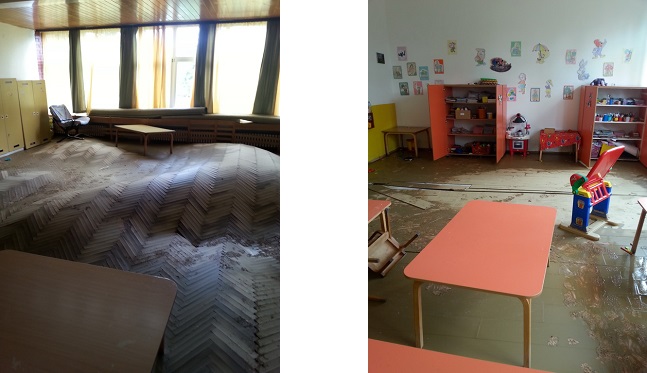 Serbia and neighboring countries have been struck with a huge natural disaster caused by heavy rains and overflowing rivers. The worst floods in the Balkans in decades left more than 35 dead and forced tens of thousands of people to flee their homes.

So far, more than 25,000 people have been evacuated from the affected areas in Serbia and 26,000 homes are without electricity. Many towns and villages are completely cut off and emergency services are working around the clock to rescue people. While many volunteers are helping to build flood barriers and assist in the evacuation of trapped families, hundreds of houses have already been destroyed due to the floods and landslides.

The damage has been estimated in billions of Euros. It is going to be a long road to recovery and it will be a while before people will be able to return and begin to rebuild their homes. Some have lost everything they had and will have no place to return to.

Ana and Vlade Divac Foundation (Humanitarian Organization Divac) will use all the resources in supporting the most vulnerable people and to assist all those in need. The focus will be in the following areas:
Home reconstruction (building materials)
Reconstruction of elementary schools and kindergartens in flooded areas
Procurement of new cattle and revitalization of agriculture in villages
We invite you to join us in these truly difficult times for our country and many of our citizens.
Please invite your friends, acquaintances and family to help as much as they can. Serbia will need support from all parts of the world and from all of us.

The reconstruction process will take month or even years and any help is much needed and greatly appreciated.

Please can join us by donating the following ways:
Message and data rates may apply. Only works for US mobile phones.
For US donations, please send your check to our Humanitarian organization Divac
or donate using this Pay Pal link.
Humanitarian Organization Divac
18704 S. 114th Ave.
Mokena IL 60448
United States of America