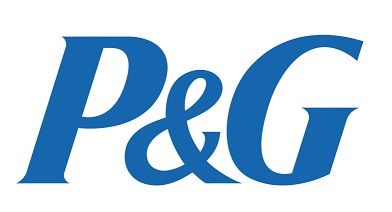 Belgrade, 10.7.2014– Procter & Gamble's brands: Pampers, Always, Ariel, Fairy and head&shoulders follow through their commitment to the families affected by the recent flooding that has devastated several regions in Serbia. In partnership with Ana and Vlade Divac Foundation, P&G and its brands will renovate in the following weeks, the kindergarten "Nevena" in Obrenovac and ten family homes in Paracin, which have been dramatically affected by the flooding, enabling the beneficiaries to return to their normal everyday lives.
In the first days after the flooding P&G donated hygiene products with a total estimated value around 90,000 USD to the Red Cross temporary shelters. Brands such as Pampers diapers and wipes, Wash & Go shampoos, Safeguard soaps, Always pads, Oral B toothbrushes, Blend a Med toothpaste, Bonux detergent, Fairy dishwashing liquids and Duracell batteries reached those most in need. As the floods immediate effects diminished more opportunities to help tangibly appeared and Always brand in partnership with the Ministry of Education stepped in and secured schools equipments for 6 schoolsin Obrenovac, Ljubovija and Krupanj. The donation consisted of more than 500 school tables and 1000 chairs, boards, computers and books for schools libraries, with a total estimated value of over 40,000 USD.
'The recovery process still lasts, and there are many families, schools and kindergartens that are heavily affected by the flooding and which desperately need support. It is in our Company DNA to support the communities in which we live and work and this is why, as a company we were looking at new opportunities of helping tangibly the ones in need', stated Stefan Petrovic, P&G Serbia Country Manager. 'Together with our partners from Ana and Vlade Divac Foundation, we will bring a sense of normalcy into the lives of those that are still vulnerable', added Mr. Petrovic.
"We are extremely tankful because Procter&Gamble has joined our action to renew flooded areas. It means a lot to us that our new partners have recognized the work of Ana and Vlade Divac Foundation and gave us their trust. We are happy to be able to renew kindergarten Nevena in Obrenovac, city most devastated by floods, by September, thanks to this new partnership and cooperation. The most important thing is to have this kindergarten back in function and safe for 360 children as soon as possible. Besides help in Obrenovac, I am happy that, thanks to cooperation with Procter&Gamble Company, we have an opportunity to help the citizens of Paracin,whichwas also hit by floods, by helping 10 families to renew their houses and live in them again", stated Vlade Divac.
Milos Desancic,Director of pre-school institution "Perka Vicentijevic" within which Nevena kindergarten operatesdeclared "We owe massive gratitude to P&G Company and Ana and Vlade Divac Foundation for helping us renew and refurbish Nevena kindergarten which is one of the 5 kindergartens destroyed during floods. In the situation that has struck Obrenovac and its citizens, it means a lot to us to know that we are not alone and that we will, with help of these organizations, manage to renew our kindergartens and our city. Thanks to this donation, kids will have renewed kindergarten in September and conditions to grow careless even in situations like this."
After final experts evaluation from Ana and Vlade Divac Foundation side about conditions of the houses at the field and socio-economic situation of the families we will have selection of 10 families whose houses will be renovated.
About Procter & Gamble
P&G serves approximately 4.8 billion people around the world with its brands. The Company has one of the strongest portfolios of trusted, quality, leadership brands, including Ace®, Always®, Ambi Pur®, Ariel®, Bounty®, Charmin®, Crest®, Dawn®, Downy®, Duracell®, Fairy®, Febreze®, Fusion®, Gain®, Gillette®, Head & Shoulders®, Iams®, Lenor®, Mach3®, Olay®, Oral-B®, Pampers®, Pantene®, Prestobarba®, SK-II®, Tide®, Vicks®, Wella®, and Whisper®. The P&G community includes operations in approximately 70 countries worldwide. Please visit www.pg.com for the latest news and in-depth information about P&G and its brands.