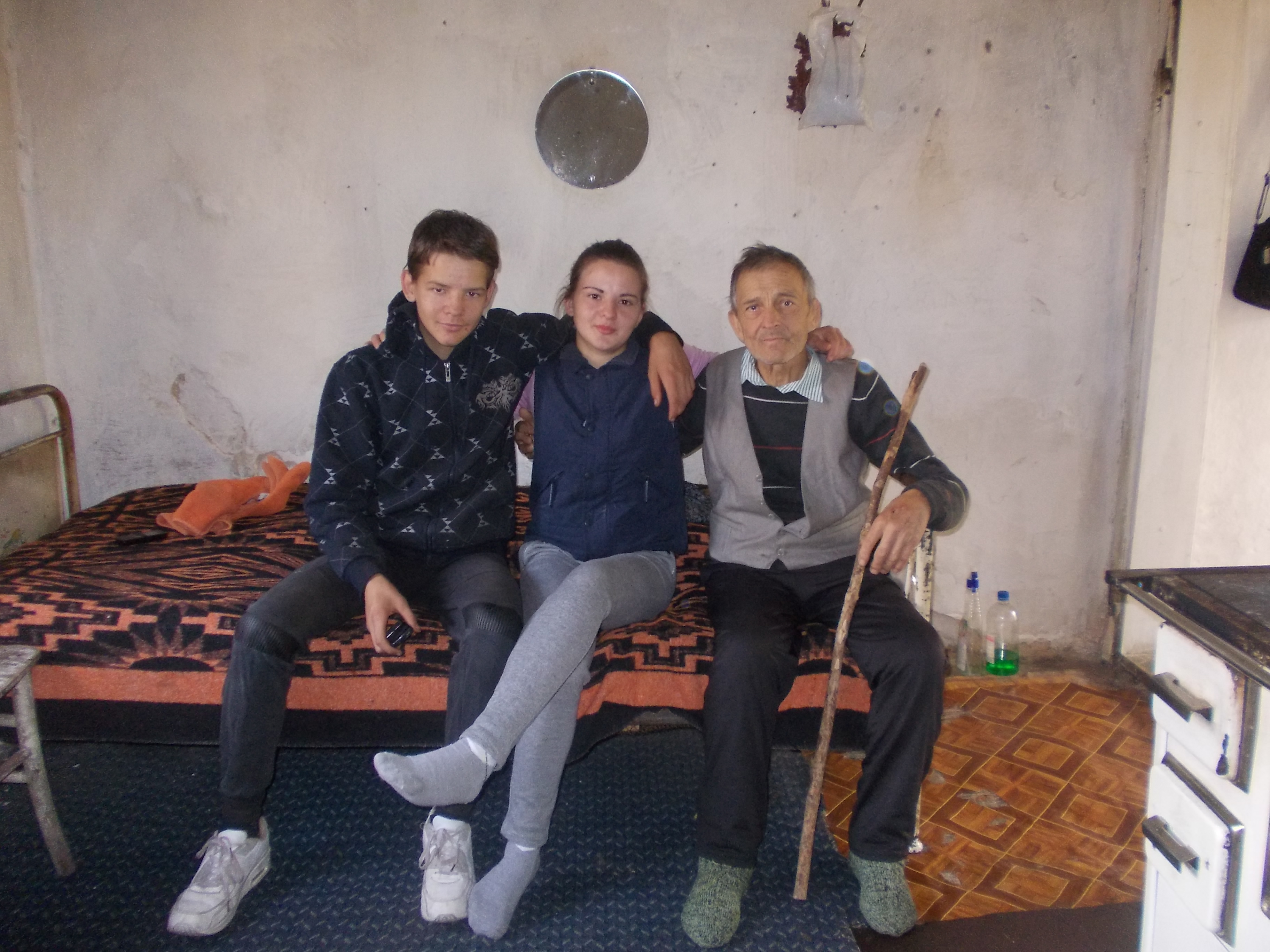 Jovan, Jovana i Novica
| | |
| --- | --- |
| Name of the project: | Buying a house for family Nikolic |
| Location: | Vrmdza |
| Target amount: | We are missing 0 EUR, we raised all the money. |
Nikolic family has 3 members- father Novica, daughter Jovana and son Jovan.
Novica was born in 1958 in Sokobanja, Central Serbia. He is severely ill, with diagnosed diabetes, and severe heart problems. In August he suffered a stroke due to which his hands are no longer in function. In addition, due to his sick kidneys, his legs are swollen, which additionally contributes to his disability. He needs 24-hour surveillance, since he can fall into hypoglycemic crises.
The mother left the children and Novica 13 years ago, and is currently in prison.
Jovana was born in 2001. She finished elementary school and did not enroll in secondary, because she had to stay home and take care of her father.
Jovan was born in 2002 and is currently attending high school in Sokobanja, hoping to become a waiter. His professor gave him a small room in his courtyard. In return, boy looks after the facility and maintains agricultural machinery.
Brother and sister agreed that he should enroll in high school, and sister would take care of the father.
The only monthly income of this family is social welfare assistance in the amount of 120 USD. Out of this amount, at least 75 USD monthly is being spent for the medications for the father. Because of the poor material condition, children do not have personal ID/documents.
The Nikolic family had 4 sheep, which they sold. They also had donkey with whom boy led tourists to Rtanj mountain, but they also sold him in order to pay fathers medications.
It is necessary to provide a new house for the family, as well as agricultural grant or livestock. 13 000 EUR is needed for new house.
House is about 200 years old, 50m2, with three rooms and a hallway. The building has basement rooms.
The building is made of stone, bricks and wooden beams. Walls are made of mud and straw. The basic walls are in a very bad condition, in one part of the underlying wall collapsed, the wooden beams that are in the floor of the house are also in poor condition and cracked. The wooden carpentry is poor. Floors, walls and ceilings in the building are cracked. There is no toilet in the facility. There is no water in the building, just in front of the house. The electricity was turned off about 4 years ago and the current debt for electricity is over 5,000 USD.
On the plot there is an amber and a stable.
There is a great danger of collapse, and it is not recommended for the family to stay in the house.