The exhibition is open until May 30, 2017.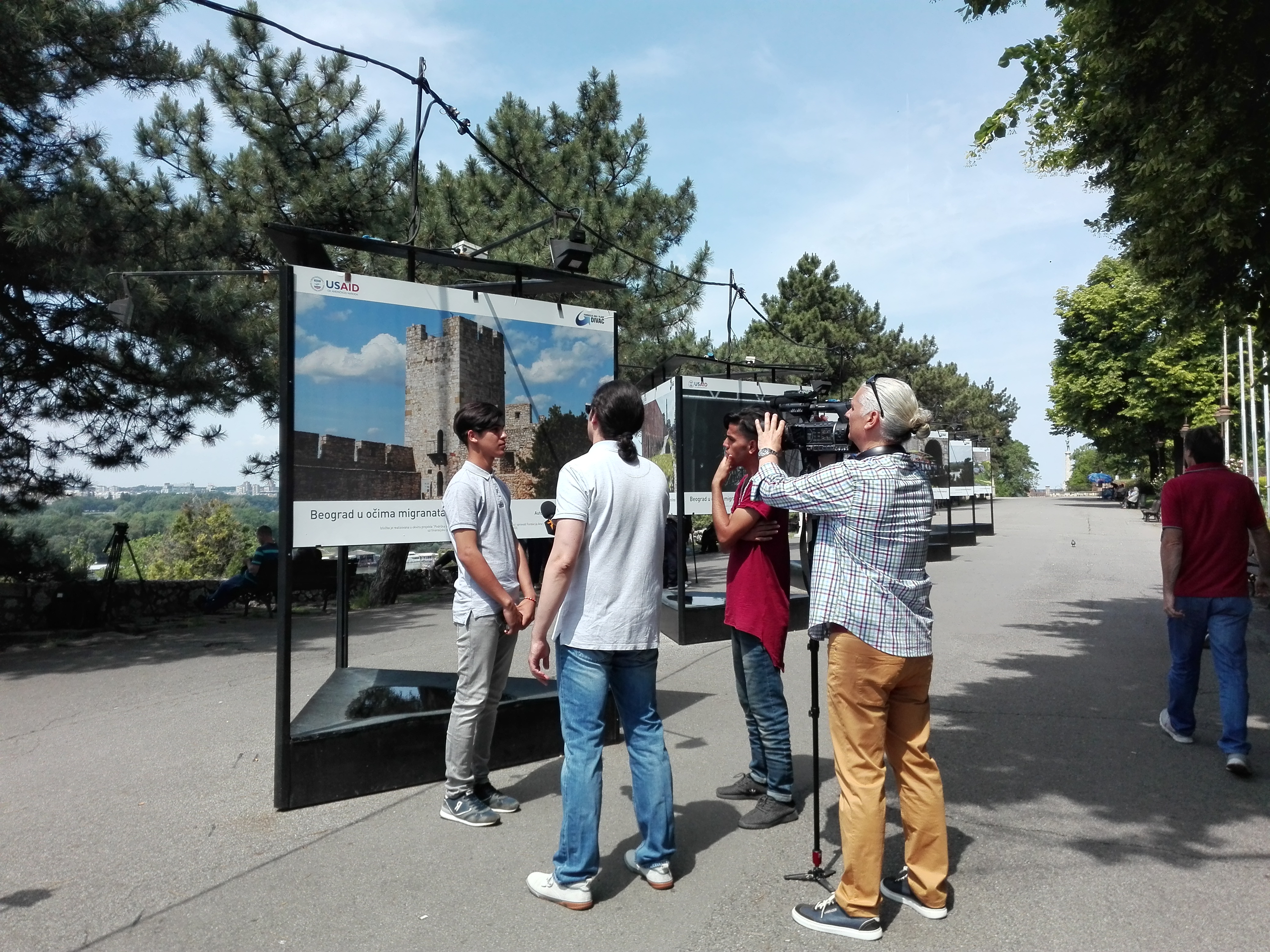 Authors of the exhibition in the reception center Krnjača have chosen the best photo session with a professional photographer. Belgrade, May 15, 2017.
The exhibition was "Belgrade in the eyes of migrants" opened in Kalemegdan (the Sava Promenade) in cooperation with the USAID Serbia, and the opening was attended by Jeffrey Skarin, deputy director of the Office for Democratic Development, economic USAID Serbia and the director of the Ana and Vlade Divac Foundation, Ana Koeshall representatives of media, as well as the authors of the exhibition and the visitors.
The exhibition is part of a campaign "Life does not choose paths" launched by the Foundation Ana and Vlade Divac with the support of the US Agency for International Development (USAID) under the project "Support to local communities in response to the refugee crisis."
Teenagers from Afghanistan, Aamamodeen Nbezada (15) Farshid Rahmati (17) Rostam Bakhtary (16) were very happy because they got an opportunity like this - to photograph Belgrade from their perspective.
The exhibition is open until May 30, 2017.