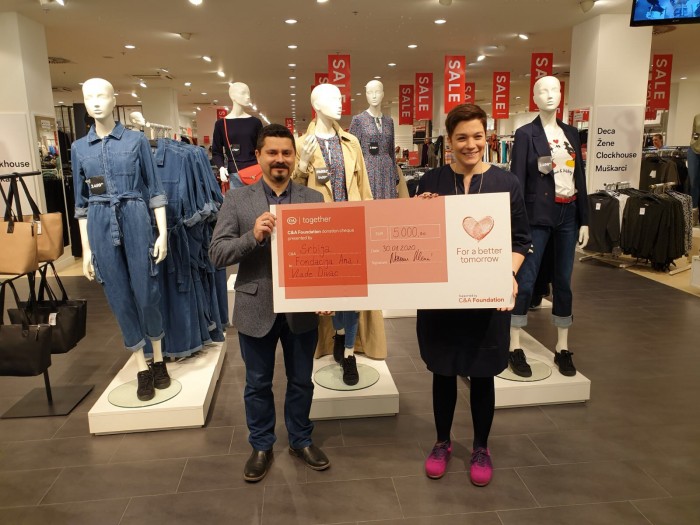 Belgrade, 30.01.2020 - Nevena Nikolić, District Manager of C&A Serbia, handed over a donation check on behalf of the C&A Foundation to Uroš Delić, Manager of Corporative Philantropy in Ana and Vlade Divac Foundation in C&A store in TC Usce.
Ana and Vlade Divac Foundation started Divac Scholarship Program to support secondary school students coming from marginalized and socially disadvantaged environment. For the school year 2019-2020 were secured 137 scholarships for students all over Serbia.
C&A Foundation donated 5.000 EUR to support 5 high school students who will receive monthly scholarship during 10 months, from September 2019 - June 2020. This scholarship provides them opportunity to invest in their education - to buy books, go to the competitions, provide necessary equipment, practice some sports, etc.