At round table "Youth unemployment and risk of poverty in Serbia" Ana and Vlade Divac Foundaton presented the results of the monitoring report of the state of affairs of economic inclusion.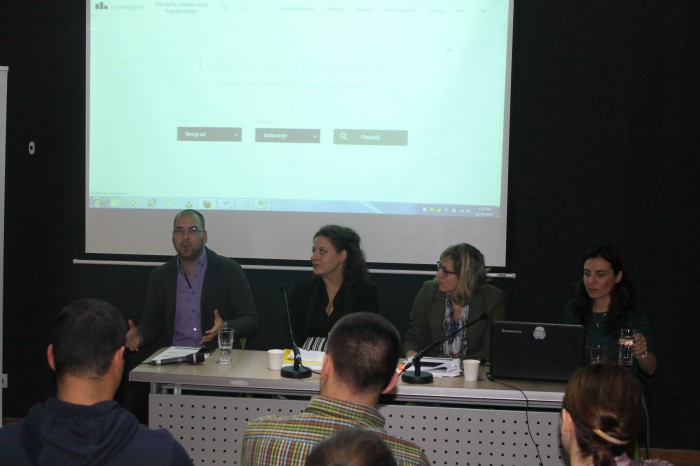 Divac Foundation, Belgrade, November 15, UK Parobrod. Data shows that 10,4% of self-employed are among employed youngsters is which is sign that they want to become entrepreneurs.
During 2016, which was the year of entrepreneurship for young people, when, according to Serbian Business Registers Agency, 7726 business entities have been registered with 100% of founding capital of people younger than 30 which present 5,8% of the total number of registered business entities.
Among entrepreneurs, 53.555 is younger than 30 which present 23,4% of total number. These data show that by the end of 2016 in Serbia was registered 17% of business entities whose entrepreneurs are younger than 30-year.
"Hard work, effort and will are crucial for success", explained Milan Todorović, young entrepreneur, one of the founders successful website for real estates "CityExpert". "One procent is idea, while 99% is hard work", he added.
Panelist came to conclusion that state and civil society organizations should work together in order to decrease unemployment and poverty among youngsters and other vulnerable groups.
Mladen Milutinović, represent of Anti-poverty Network added: "Today we recognized entrepreneurship as one of the possible solutions for decreasing of youth unemployment and our recommendation is that the state should take steps which make easy and encourage entrepreneurship among young people."
"On the other side, it is advisable to educate young people about entrepreneurship as part of formal education in early ages, because in that way it would be easier to reach more young people and develop entrepreneurial way of thinking. That would make stronger their competencies, self-confidence and chances for employment", said Mladen Milutinović.