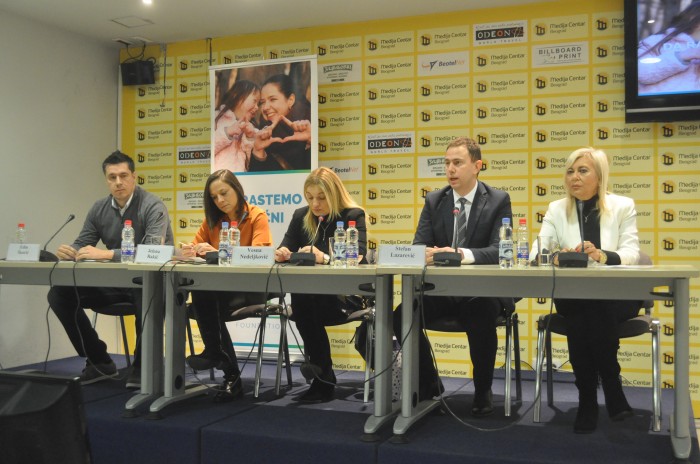 In 2018 Ana and Vlade Divac Foundation and NCR Foundation will implement the project "All kids are iNCRedible" with aim to improve access to quality education for children with disabilities, it was said at today's conference at Media Centre.
In cooperation with the Ministry of Education, Science and Technological Development of the Republic of Serbia, primary or secondary schools for children with disabilities will be selected upon the public call for financial support for improvement of conditions for education of children. Special attention will be dedicated to the wellbeing of parents and families through organization of various events, including sports, cultural and leisure activities in their local communities with active participation and volunteer support from NCR Serbia employees.
Selected schools will be supported with:
1. Up to 1,000,000 dinars for reconstruction (reconstruction works, adjustment of toilets, provision of sensor rooms, sport courts adjustments and similar) or
2. Up to 350,000 dinars for equipment (assistive technology tools, electronic aids, education kits, didactic equipment).
Family days will be organized as an awareness raising event that will promote non-discrimination, inclusion, and community cohesion for children with disabilities and support to their families in all 5 municipalities where selected schools are located
During Family days we will send the message to the society about necessity of equal opportunities for all the children in Serbia.
All public primary and secondary schools for children with disabilities on the territory of the Republic of Serbia are eligible to apply for financial support. All information about the public call and application documents are available on the website of the Ana Foundation and Vlade Divac website www.divac.com/skole.
Call is open until May 7, 2018.