The play "Yesterday I remembered the blue" was performed by the Theatre for the blind and visually impaired "New Life" from Zagreb on May 13th on the big stage of the Cultural Institution Vuk in Belgrade within the Baraka Cultural Center.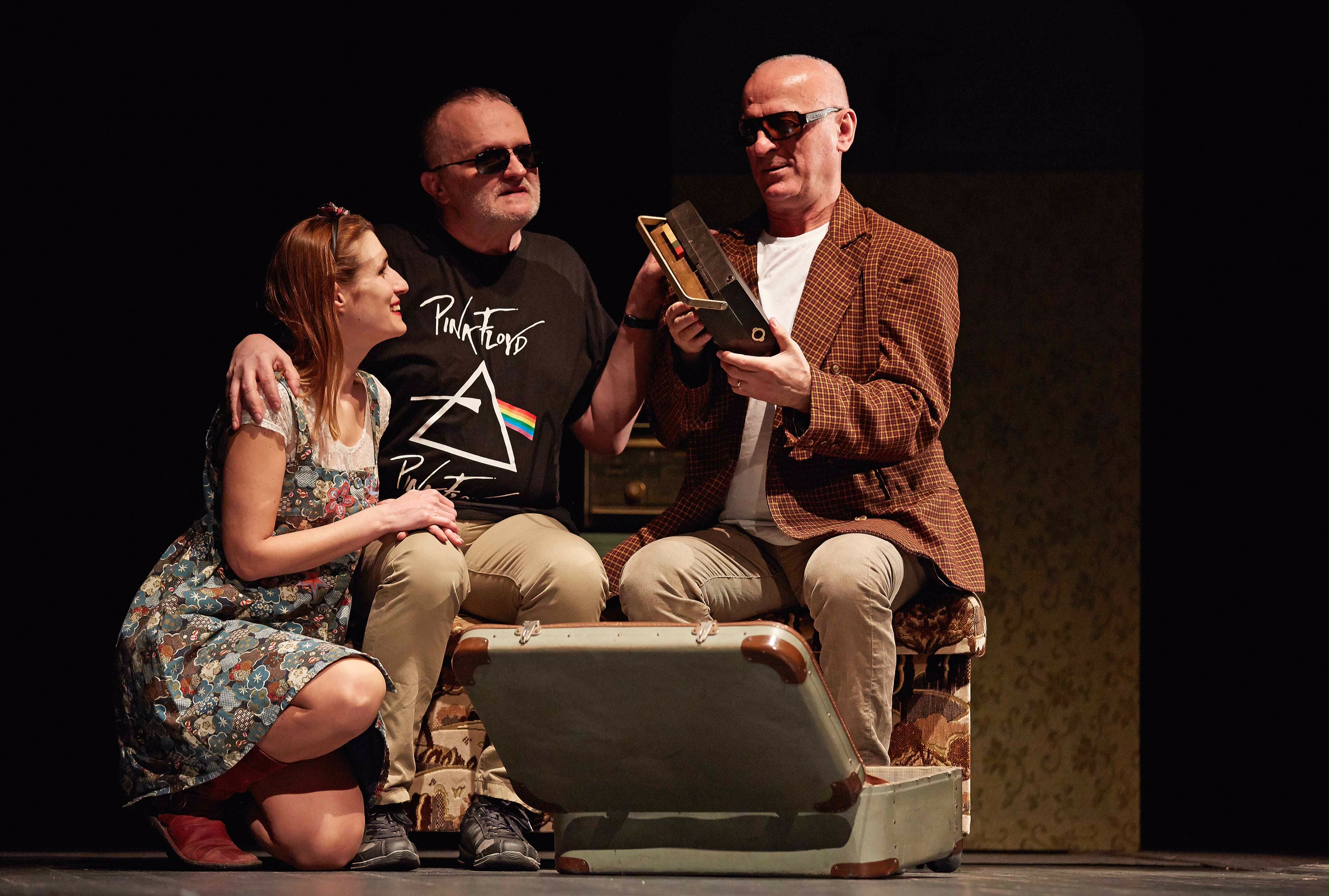 The scene where the actor Vojin Perić addressed the boy (wearing when he was a boy and had a vision), a text in which he promises to have a life without sight that will love and be loved in order to write songs that will love on the the top most emotional texts of contemporary theater. For him and the whole show the Belgrade audience can be thankful actors Diani Biondić Suzana Bliznec, Milenko Zeki, Vojin Peric, Loris Pilav, which they made to the world beyond the vision. Around 100 guests enjoyed this show.
Theater of the blind and visually impaired "New Life" began his artistic journey in distant 1948. Standing ensemble consists of 12 blind and visually impaired actors, but increasingly in our acting and performances by professional actors.
The play was supported by the Ana and Vlade Divac Foundation as part of the project Celebrating Solidarity.
Ana and Vlade Divac Foundation celebrates 10 years of its work and as part of this anniversary is organizing a series of events titled "Celebrating solidarity". We want to encourage solidarity by providing our fellow citizens across Serbia variety of free programs and activities tailored to different generations and interests of the citizens of Serbia. The project is supported by the EU through the Program Europe for Citizens.