On May 15th, on the beginning of Serbian Solidarity Festival we have organized a debate on topic: Youth and solidarity. Debate was organized in Euro Info center in Nis in partnership with local civil society organization Proaktiv.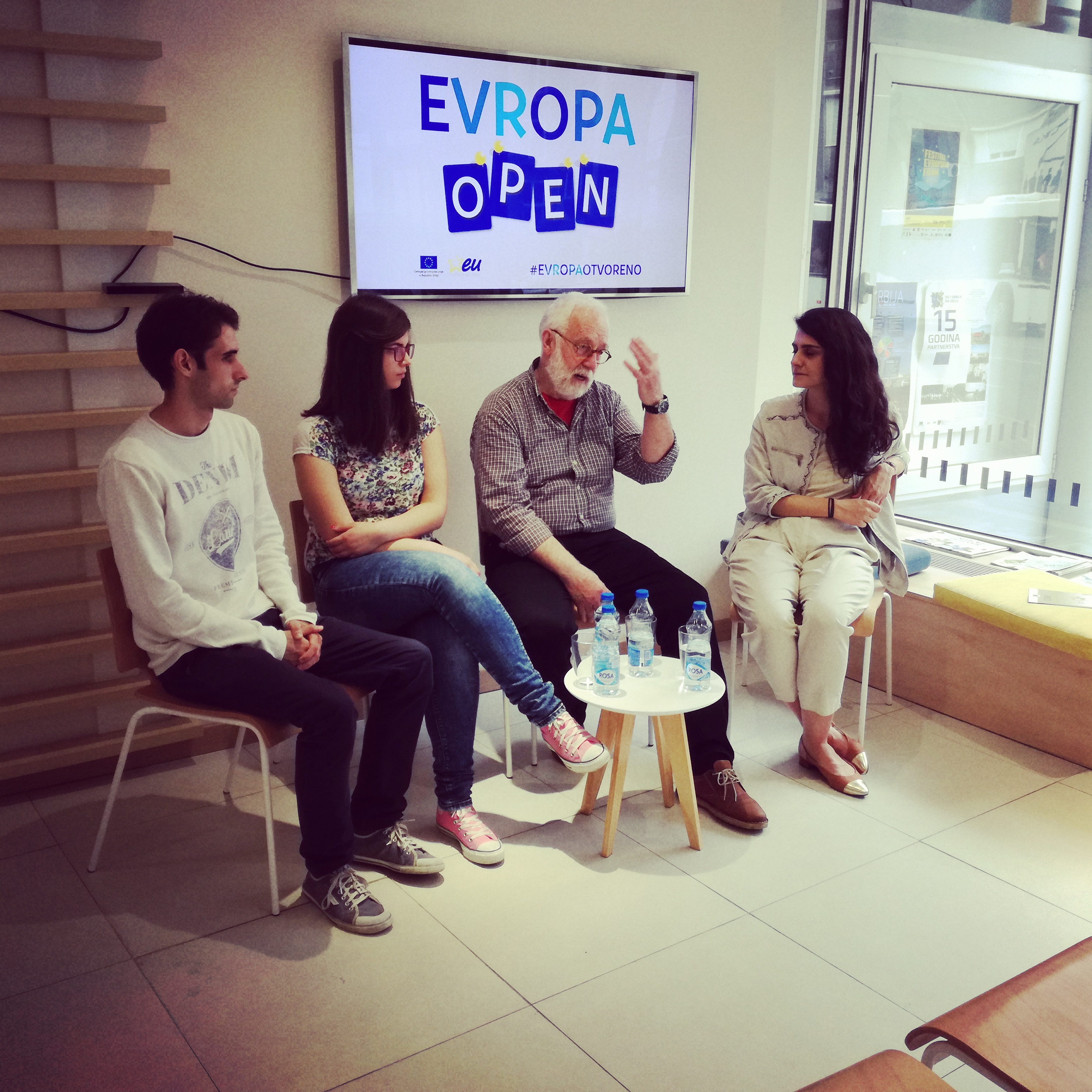 At the panel discussion it was spoken about the wonderful people who are making changes in their local communities and their solidarity followed with the examples of good practice.
One of the great examples of how to help their community gave Mr. Hadji Ivan Redi who helped with the charity to young people in the community where he once lived. "By giving young people the time I would give them what is most precious to me," he said.
"No need to ask why those who help, but those who do not help how they don't?", said Divac Foundation representative Jovana Tripunović on this occasion.
Also, the debate was attended by young volunteers of the national associations of parents of children with cancer - NURDOR.
Ana and Vlade Divac Foundation celebrates 10 years of its work and as part of this anniversary organizing a series of events titled "Celebrating solidarity". We want to encourage solidarity by providing our fellow citizens across Serbia variety of free programs and activities tailored to different generations and interests of the citizens of Serbia. The project is supported by the EU through the Program Europe for Citizens.
http://tvzonaplus.rs/ivan-redi-svetlo-na-kraju-tunela/