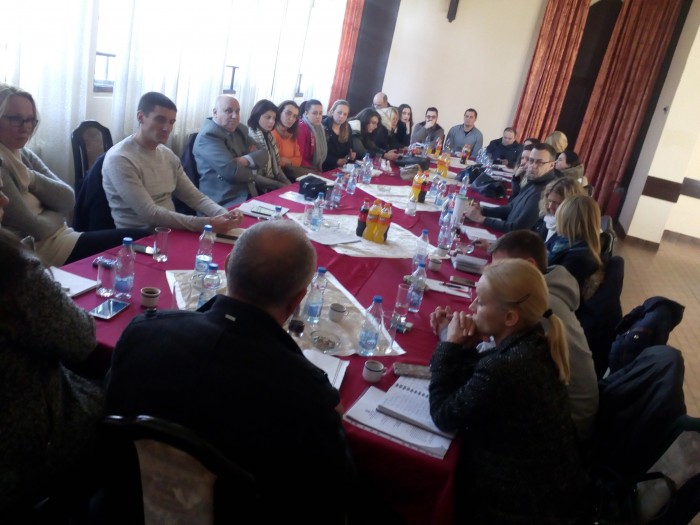 Nis, November 13, 2017. Family violence, gender-based violence, violence in partnering and neglecting children are situations where a comprehensive approach and the joint work of all relevant actors - the Ministry of Labor, Ministry of Interior, Commissariat for Refugees and Migration, Centres for Social Work, European Union, International agencies, and the non-governmental sector. Only by the joint action of all actors can
one achieve the goal that we all strive for, which is to protect the victim and act in the best interests of the child.
The exchange of information between all relevant participants on the site, whether they belong to the civil or public sector, is crucial for acting in the best interest of the person we protect. Only by exchanging information we can determine whether the application is false
or indeed there are elements of violence, were some of the conclusions from the round table.
Speakers at the round table were Snježana Jović, Republic Institute for Social Protection, Danijela Trajković, Senior Public Prosecutor, Vranje
Dragan Vulević, Head of the Department for Administrative and Supervisor Affairs in the field of family protection and Marija Tomić, Ana and Vlade Divac Foundation.