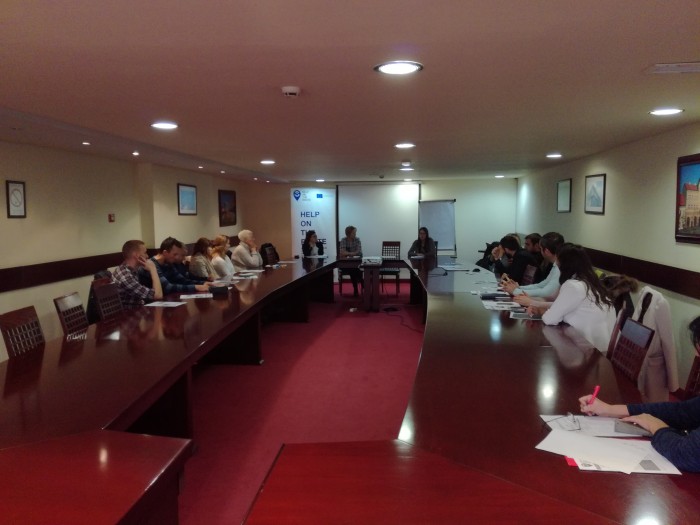 Novi Sad, 24 November 2017. Participants were introduced with the policy recommendations produced within the Help on the route network. The focus was on improvement of social services available to migrants staying in camps.
There were twenty participants, representatives of Centre for social works, Local health care service centre's, civil society organisations working in reception centres in Vojvodina.
Speakers at the round table were Danijela Korać-Mandić, NSHC, Ivona Gvozdenovic, Ana and Vlade Divac Foundation, Kristina Šereš, NSHC, Translator, Valentina Sekereš, NSHC, Mother and baby corner.