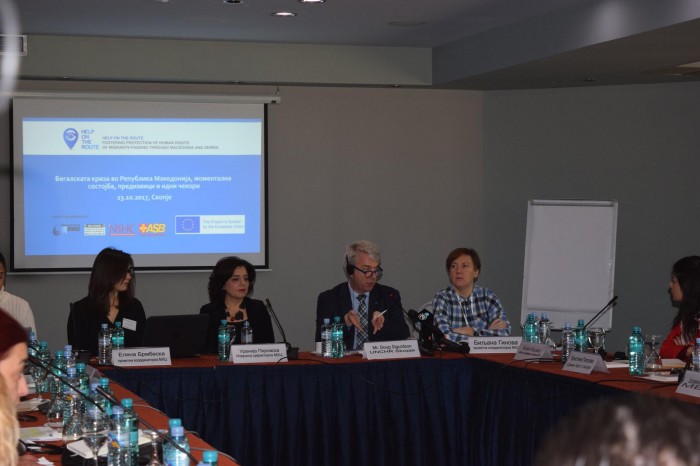 Skopje, November 23, 2017. In the organisation of the Helsinki Committee, under the "Help on the route" project held a roundtable on the topic.
The event brought together representatives of civic organisations working with refugees in the field and representatives of state institutions, who have all contributed to the discussion about refugee crisis in the Republic of Macedonia, current condition, challenges and future steps.
In the end, the recommendations were made to be finalised in a document that would be shared with all.