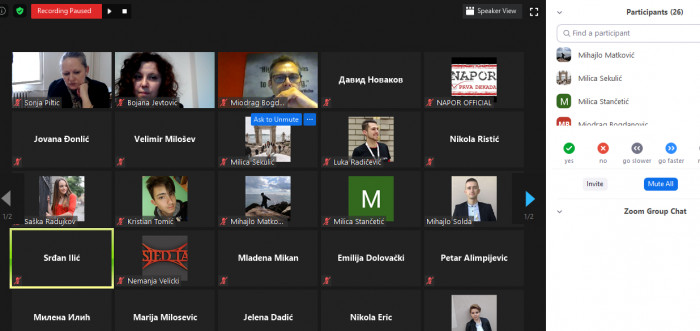 On June 11, "SDGs 4 All" - Social Pillar coordinator participated in the online discussion about sustainable development on the local level, organized by the Roof Organization of Youth in Serbia (KOMS).
Provided basic information about sustainable development goals, the impact on youth, and how youth can contribute to improvements in this sector, initiated an interesting discussion.
Approximately 50 youth activists asked questions about different aspects of the topic and participated in the workshop organized to harvest the results of the fruitful discussion.