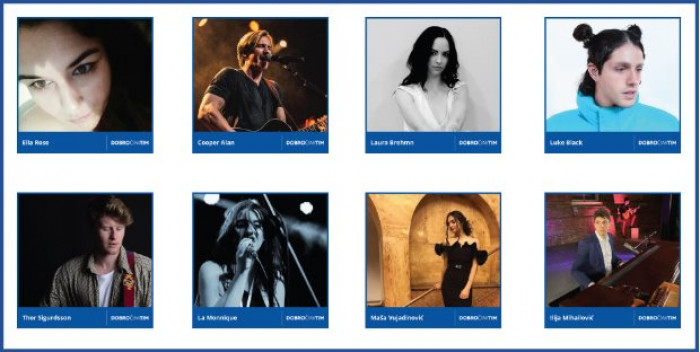 Mitzy Magazine online concert
Belgrade, July 8, 2020 - The third Philanthropy Festival, which lasted six days and took place through dobrocinitim.rs online platform, Facebook and Instagram profiles Dobročinitim, has been followed by more than 170.000 citizens from all over Serbia.
In a Philanthropy quiz, 65 representatives of media, civil organizations and companies have presented their knowledge about general culture and philanthropy. The participants of the Festival have had the opportunity to learn more about the philanthropists from our rich history, enjoy an online concert organized by Mitzy Magazine and create the first Lexicon of Charity by leaving comments about philanthropy. By collecting caps and sharing cap photos on social media as part of the "Cap for Handicap" campaign, the citizens have directly contributed to raise awareness about the possibility to donate caps and the position of disabled people.
During the Festival, participants had the opportunity to virtually learn more about important Serbian endowments through 10 educative videos, and on the last day of the Festival, citizens were invited to join the charitable actions by choosing the activity they want to support and to individually help that the culture of giving becomes our habit. The Festival was closed with online screenings of theater plays for children by Kotor Festival of theater for children and Puls Theater from Lazarevac.
All contents of the Festival, except the theater plays, are still available at the dobrocinitim.rs online platform, as well as Dobročinitim Facebook and Instagram profiles.
The Philanthropy Festival is organized as part of the The Framework for Giving Project funded by the USAID, and implemented by the Coalition for Giving led by the Ana and Vlade Divac Foundation. Other Coalition members include the Trag Foundation, Catalyst Balkans, SMART Kolektiv, the Serbian Philanthropy Forum, the Responsible Business Forum, and the Serbian Chamber of Commerce and Industry.